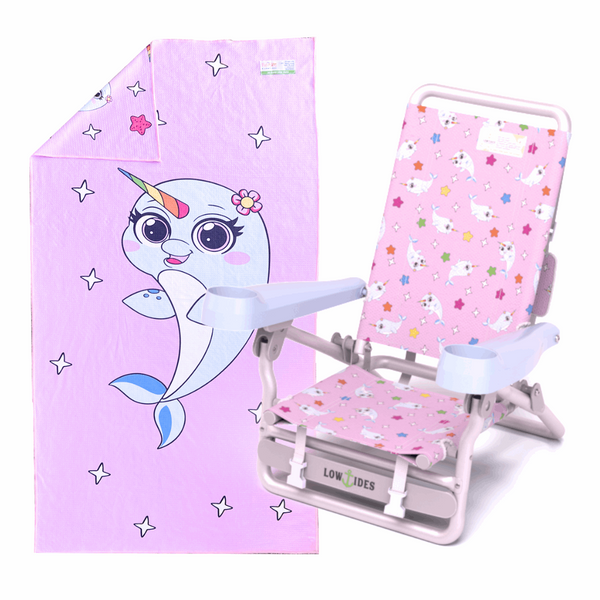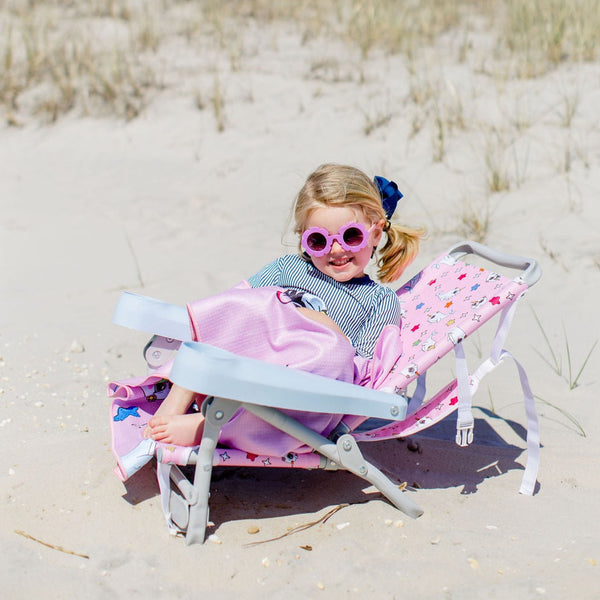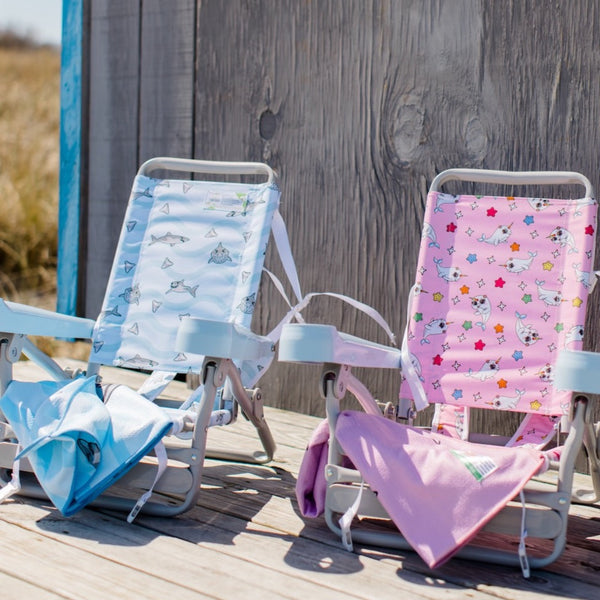 Your beach babe will be stylish and ready for summer fun with the limited edition FishFlops® Daisy The Narwhal set! The exclusive design by Madison Robinson features the colorful character pattern on the modern, ocean saving child beach chair and matching eco towel.
Exclusive use for FishFlops x LowTides Ocean Products
©2023 FishFlops®. All Rights Reserved.
LEARN MORE
FishFlops® x LowTides Artist Series is a kid-centric "shell-a-bration" with playful sea creatures from the studio of the artist, Madison Robinson. Madison is best known as the creator of FishFlops®, a popular line of children's footwear. Madison was born on Galveston Island, Texas, and spent many days on Galveston beaches with her family. Inspired by her surroundings, she created a series of charming sea characters brought to life in her drawings.
In 2006, at the age of 8, Madison drew an outline of a flip flop on paper and sketched her sea characters. She took the drawings to her dad and said, "Look Dad, FishFlops®!"  He purchased www.FishFlops.com that day and her journey began. Over the past decade, Madison and FishFlops® have been featured on national news outlets, The Today Show, Steve Harvey, and Inside Edition, as well as being featured in Seventeen Magazine, Forbes Magazine, Success Magazine, and Yahoo News.  Giant retailers, Nordstrom, Macy's, Walmart, and others, have supported her brand. Several book publishers are featuring Madison's story in thousands of middle schools, to help inspire and educate today's youth.
Chair Specifications
Seat width: 12 in
Chair Width: 20.6 in
Chair Height: 24.4 in
Net Weight: 5.4 lbs
Recline: 9 in above sand/ground



Safety and Use
Weight Limit 100 lbs (45 kg) Not recommended for children under the age of 3. Use under adult supervision at all times. This is an outdoor item, intended for use on sandy and grassy surfaces.
BE THE SOLUTION TO CLEANER TIDES