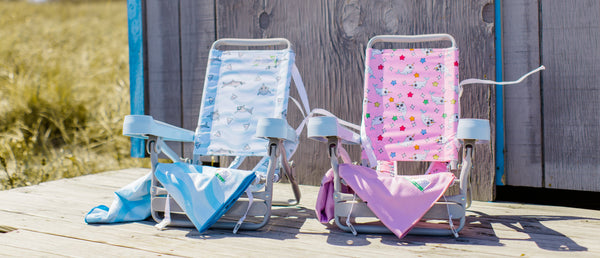 Kids Beach Chair, Children's Beach Chair, Toddler Sand Chair
If you're looking for the ideal children's beach chair for your next vacation, LowTides Ocean offers the perfect kid's beach chair for lazy days on the beach. 
We make our kid's beach chairs with plastics pulled straight from the ocean, creating a product that's good for both you and the environment. These small beach chairs are lightweight and designed with modern features such as cup holders and backpack straps, making them the perfect beach gear for babies.
Browse our selection of Gully
toddler sand chairs
with fun beach designs and join our mission in removing plastics from the ocean.