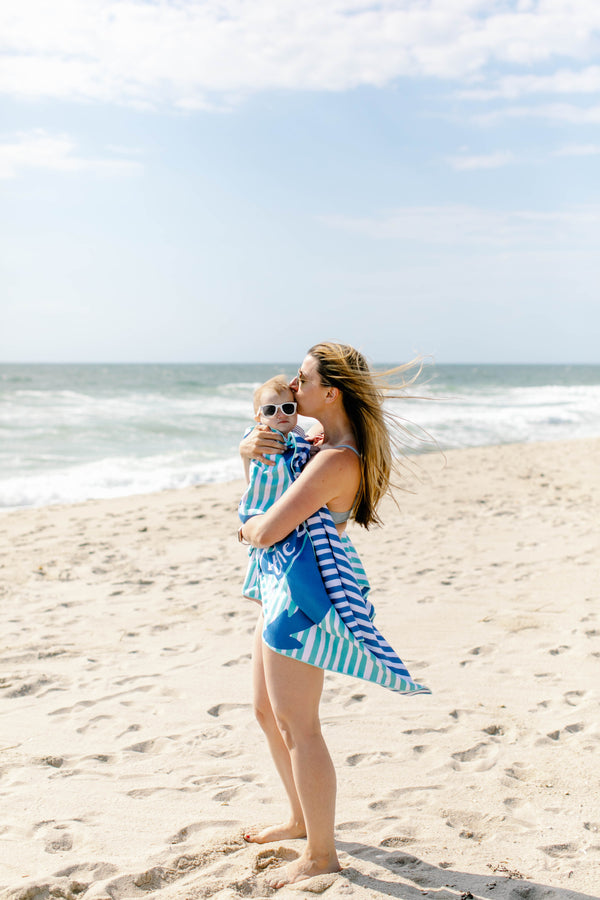 Molly Hatch X LowTides Sand Free Towel
Sorry, there are no products in this collection
It's simple - lay back and save the ocean with this Molly Hatch X LowTides Sand Free Towel. These high-performance and sustainable eco-friendly towels are made with 24 recycled plastic water bottles. Spun from recycled PET yarn, the soft waffle texture holds twice its weight of water and can dry in half the time of standard towels. Our signature purpose patch also doubles as a convenient hook.
The sand free beach towels in this line are a part of the Molly Hatch X LowTides Collection of designer beach towels. Known for her partnerships with major retailers such as Anthropologie, Target, Nordstrom, Macy's, and Garnett Hill, eco-friendly artist Molly Hatch has adapted her "Whale Wave" pattern to LowTides' line of ocean-saving, designer beach chairs and sustainable beach towels that feature her signature pen-and-ink whale design. Our collaboration with Molly Hatch celebrates our continued sustainability efforts to preserve the beauty of the beaches that locals know and love.
LowTides Ocean Products Mission
Everyone can be the solution to cleaner tides. 
At LowTides Ocean Products, our mission is to create stylish and durable beach chairs and eco-friendly towels made with recycled ocean bound plastics so you can sit back and save the ocean. Learn more about the LowTides process to keep up with the tides, or contact us for any questions or comments regarding our products today!