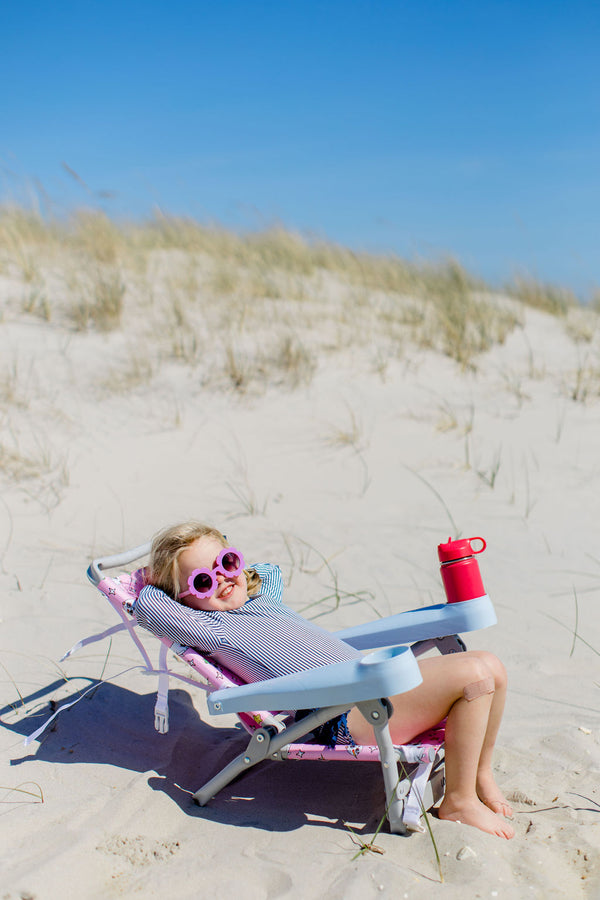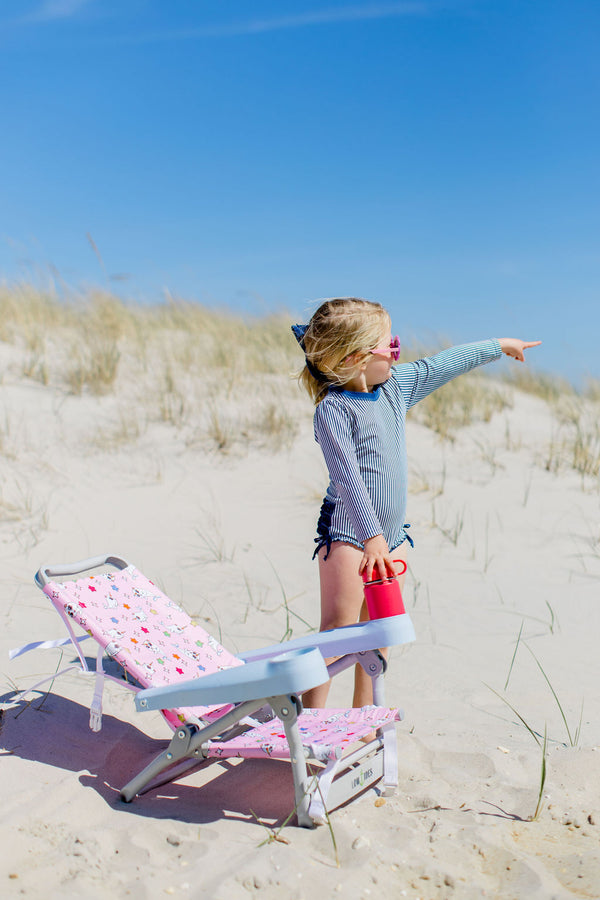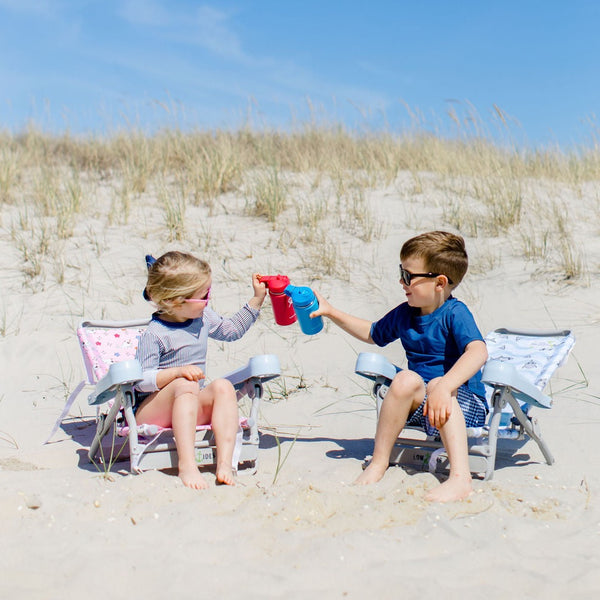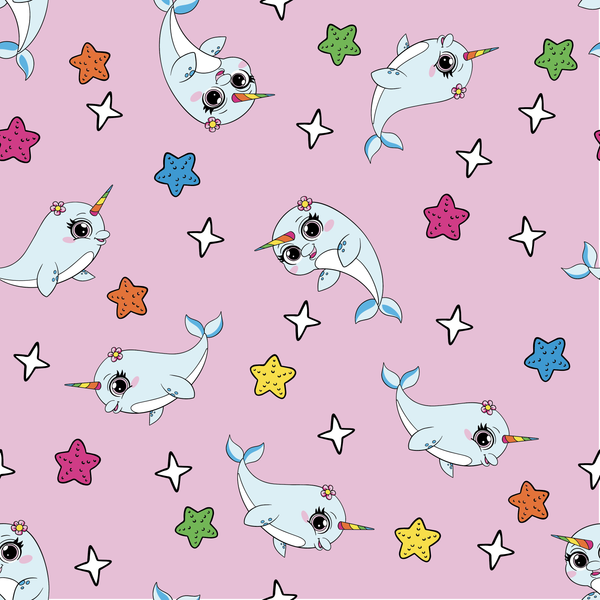 Meet Daisy, a whimsical, happy, and playful narwhal featured on FishFlops® Gully Child Beach Chair in Daisy The Narwhal. An exclusive design by Madison Robinson in LowTides Artist Series, FishFlops® x LowTides, the colorful character is featured over a starry, bubblegum pink patterned chair that has the modern features kid's love and parents approve. Create the perfect playful dup and pair with Daisy The Narwhal Eco Beach Towel.
The best beach chair for kids, this stylish beach chair is made with 100% aluminum, upcycled ocean plastic armrests and kick plate. The seat and back are stain, fade, and water resistant, made from REPREVE® high-quality fibers of 100% recycled materials. Using recycled materials in our products makes every single story and product unique in its ocean origin, look, and feel.
Built with recycled ocean plastics

2 cup holders for double the beverage variety

4 inches from the sand for a comfortable lounge

No hassle, easy fold technology

Backpack strap that makes carrying this chair to the beach a breeze

2 recline positions

Weight capacity 100 lbs on sandy and grassy surfaces
Exclusive use for FishFlops® x LowTides Ocean Products
©2023 FishFlops®. All Rights Reserved.
LEARN MORE
FishFlops® + LowTides Artist Series is a kid-centric "shell-a-bration" with playful sea creatures from the studio of the artist, Madison Robinson. Madison is best known as the creator of FishFlops®, a popular line of children's footwear. Madison was born on Galveston Island, Texas, and spent many days on Galveston beaches with her family. Inspired by her surroundings, she created a series of charming sea characters brought to life in her drawings.
In 2006, at the age of 8, Madison drew an outline of a flip flop on paper and sketched her sea characters. She took the drawings to her dad and said, "Look Dad, FishFlops®!"  He purchased www.FishFlops.com that day and her journey began. Over the past decade, Madison and FishFlops® have been featured on national news outlets, The Today Show, Steve Harvey, and Inside Edition, as well as being featured in Seventeen Magazine, Forbes Magazine, Success Magazine, and Yahoo News.  Giant retailers, Nordstrom, Macy's, Walmart, and others, have supported her brand. Several book publishers are featuring Madison's story in thousands of middle schools, to help inspire and educate today's youth.
Specifications
Seat width: 12 in
Chair Width: 20.6 in
Chair Height: 24.4 in
Net Weight: 5.4 lbs
Recline: 4 in above sand/ground

Product Care
Clean with mild soap and water.
Safety and Use
Weight Limit 100 lbs (45 kg) Not recommended for children under the age of 3. Use under adult supervision at all times. This is an outdoor item, intended for use on sandy and grassy surfaces.
BE THE SOLUTION TO CLEANER TIDES