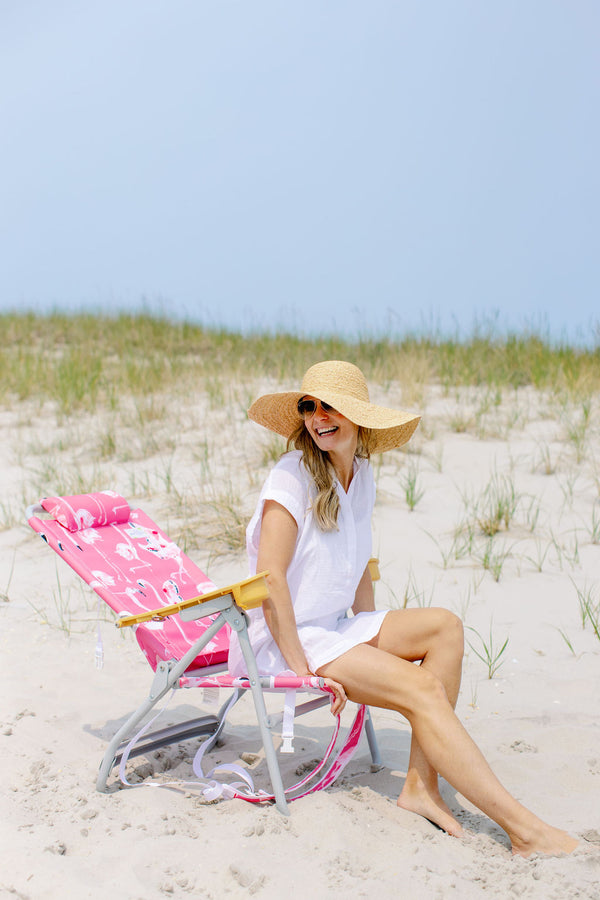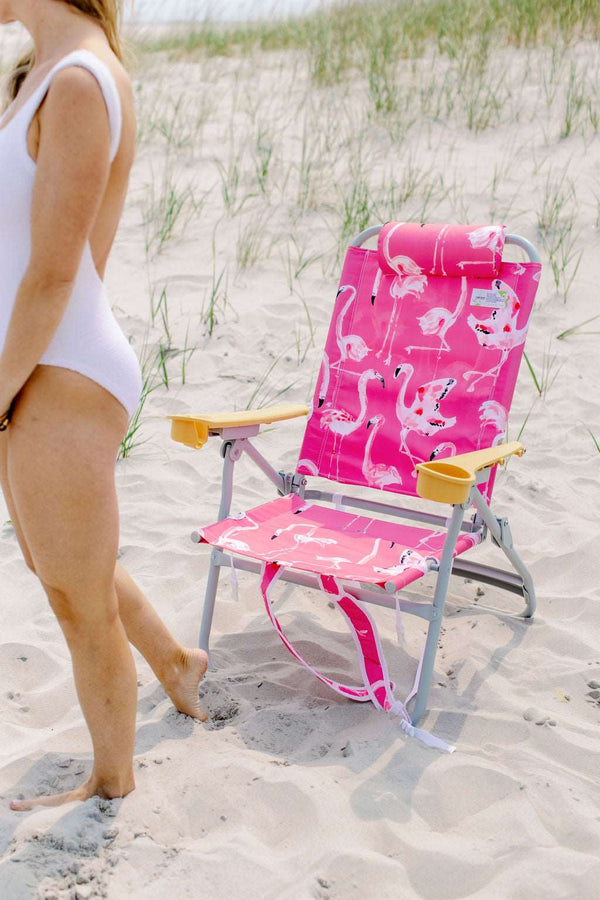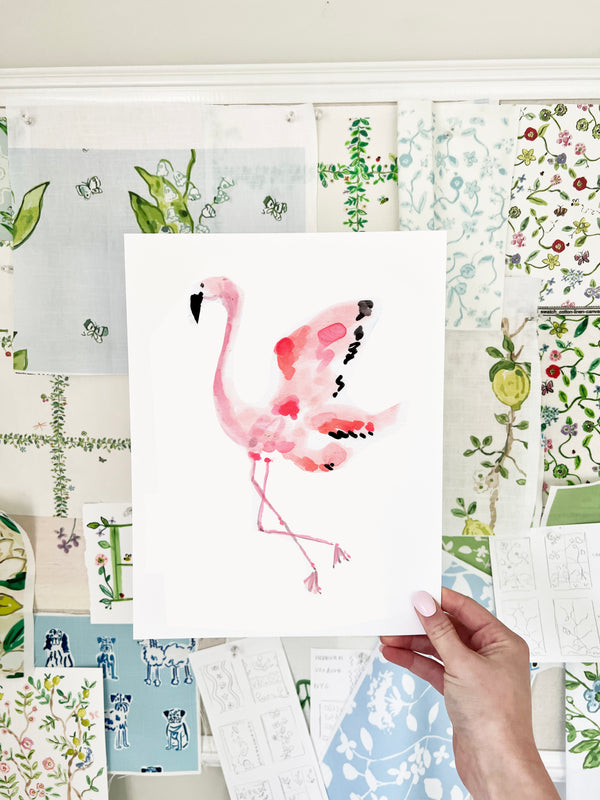 From the Evelyn Henson x LowTides Artist Series.
Be the sunshine all season long in LowTides newest design from the Evelyn Henson Artist Series, Dune High Beach Chair in Flamingo. Made with REPREVE® water and stain resistant fabric and designed by South Carolina artist Evelyn Henson, known her colorful and cheery watercolor prints. This is an exclusive beach chair print is produced in limited quantities.
View The Full Evelyn Henson x LowTides Artist Series
Each stylish beach chair is made with 100% aluminum, upcycled HDPE plastic towel hooks, armrests and kick plate. The seat and back are made from REPREVE® high-quality fibers of 100% recycled materials. Using recycled materials in our products makes every single story and product unique in its ocean origin, look, and feel.
Armrests, towel hooks and kick plate built with upcycled ocean bound plastics

Easy Fold Technology

Adjustable headrest

Elastic rear pouch

5 reclining positions

XL cup holders 

15 inches from the sand 

Backpack strap 

Smartphone slot 

Bottle opener

Underarm 

bag hooks for LowTides Mutlipurpose

 

REPREVE

® 

Beachpac

Weight capacity 250 lbs
Exclusive use for Evelyn Henson x LowTides Ocean Products
©2023 Evelyn Henson All Rights Reserved.

Specifications
Seat Width: 19.9 in
Chair Width: 28.6 in
Chair Height: 37.4 in
Net Weight: 8.8 lbs
Seat Height: 15 in above ground
Recline Height: 26 in above ground
Product Care
Clean with mild soap and water.
Safety Information
This product is intended for outdoor use only.
BE THE SOLUTION TO CLEANER TIDES